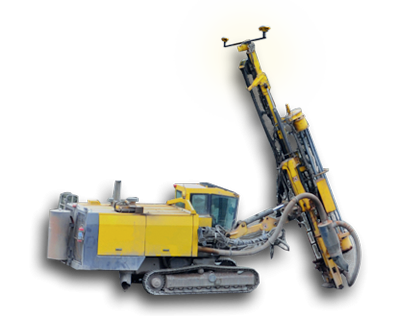 Trimble DPS900 Drilling System helps increase the safety, accuracy and efficiency of your drilling operations. Made from rugged Trimble components, DPS900 uses advanced Trimble positioning technology.
Part of the Trimble Connected Site portfolio, DPS900 is an integrated solution that brings the office and the field together to give you less rework and more productivity.
Features and Benefits
Drill Exactly to the Depth You Need - Reduced overdrilling means your machine drill bits and hammers won't wear out as fast.
Drill Inclined or Vertical Holes That are Evenly Spaced - A uniform blasting pattern delivers better surfaces and improves rock fragmentation to minimize hauling expense.
Increase Site Safety - Using DPS900 for navigation increases safety by notifying operators of areas to avoid, reduces blind spots and removes the need for people standing near machine.
Reduce Time and Money Spent On Surveyors and Stakes - Stop pounding stakes and start making money.
Applications
DPS900The DPS900 Machine Control System is ideal for:
Large construction cuts (roads, railways and sites)
Aggregate quarries
Mining operations
Foundations
Geological/geotechnical sampling
Exploration (oil, gas, mineral or water)