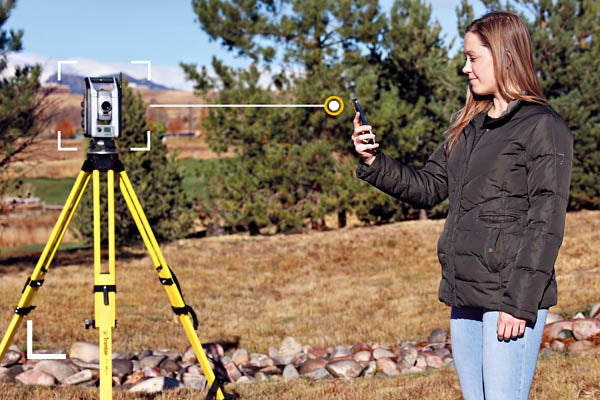 Protect Your Investment
The Trimble Sentinel device tracking solution is the effortless way to quickly track total stations using your mobile device. It is the safety net that never lets you lose sight of your instruments.
Track. Locate. Retrieve.
The Trimble Sentinel mobile application puts real-time location tracking of your total station in the palm of your hand, on an iOS or Android™ device.
Receive Entry and Exit alerts for user customizable geofences. Should you experience lost or stolen equipment, use Trimble Sentinel to effortlessly track the instrument to its street address location, and share tracking data quickly with standard mobile device sharing options.
Powerful. Practical. Useful.
The Trimble Sentinel solution uses an after-market device tracking hardware module for Trimble S5, S7, S9 and S9HP total stations.
Beyond retrieving missing instruments, Trimble Sentinel also supplies impact sensor notifications that alert you to check instruments that have been dropped or have endured a rough ride for calibration errors or damage.
Key Features of Trimble Sentinel:
Protect your equipment in the field
Real-time device tracking via iOS and Android™ mobile application.
In-application and push notification options for device and account alerts.
Flexible location reporting intervals based on distance traveled and impact thresholds.
Device location sharing.
Device battery status.
Configurable reporting intervals from 15 minutes up to 24 hours, or on demand.
Mobile Application
The Trimble Sentinel device tracking solution consists of an aftermarket tracking sensor module upgrade for the Trimble S5, S7, S9, S9HP total stations, RTS Trimble total stations, SPS Trimble total stations, and the Trimble Sentinel mobile application. The application supplies in-field access to reporting location, device settings, impact, and geofence notifications for the instrument.
Trimble Sentinel - Quick Overview